Nightcrawlers are an ideal bait for the following fish: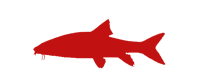 Barbel
very sensitive to industrial pollution, common only in clear waters. Provides good fishing in September and October.
CAUTION - during the spawning season (from May to July) their meat and roe are poisonous!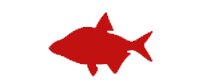 Common bream
provides good fishing from June to October; however, it might also bite in warm Autums and winters. A timid and cautious fish, after hooking it needs to be pulled quickly out of the fishing spot so it does not startle other common breams in the area.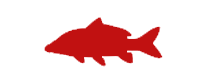 Common carp
one of the strongest fish, after hooking it should be pulled in vigorously. Provides especially good fishing just before the weather breaks, at times of high atmospheric pressure and stable water temperature.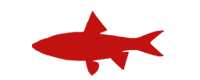 Common nase
the biggest specimens can be found in burrows under weirs and in places of strong current. Bites throughout the entire year, however less nases are caught in October and November. Using soft fishing equipment is advised.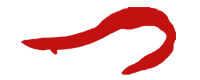 Eel
can be caught from early spring till autumn chills, from dusk till midnight. Actively seeks food in warm and muggy weather, in drizzle and low atmospheric pressure, in dark and starless nights.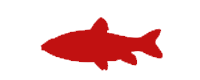 Grass carp
caught much more frequently during the day than at night, easiest to catch on cloudy, windy days. A fierce fish that requires decent equipment, quite picky in choosing baits and cautious when biting.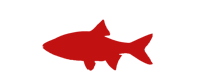 Ide
a timid fish hence keeping quiet and using camouflage while fishing is necessary. Attracting the fish with e.g. cooked peas or corn helps. Provides best fishing in mid-spring and after dusk.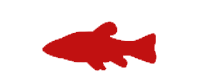 Tench
one of the first fish to start seeking food. Unfortunately, the places where it can be found do not make it easy to catch: shallow, silted waters and dense thickets near the lake shore or river bank. Moreover, tench is a very timid fish.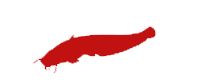 Wels catfish
a not very picky fish that eats all animal bait. Bites from the first days of warmer water temperatures till autumn cools. Bites most often on muggy and slightly cloudy days.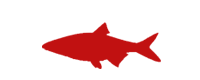 Vimba bream
a very timid fish, sensitive to noise. Has to be lured with boilies. Good vimba fishing spots can be found in places where the current slows down and the bottom is covered with a thin layer of silt and has sand bars or gravel bars.
Zander
bites from June till late autumn, least often during summer heat waves. Can be caught on windless days, as the fish is very cautious and timid. Might be picky in choosing its pray, hence it is advised to change the baits frequently.