Dendrobenas piccolo are an ideal bait for the following fish: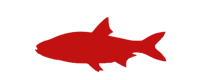 Asp
an agile and nimble fish that fights fiercely. Does not like silted waters. Prefers clear waters with gravelly bottom. Swims closer to the surface in summer, and in winter dwells in the lower layers, mainly in broad lowland rivers.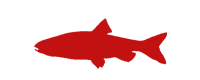 Chub
active throughout the entire year, except for especially frigid winters. It can usually be found in shallow waters in summer, in water currents during heat waves and in deep waters in winter. During spring flooding, common earthworm works best as bait.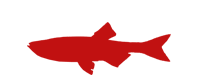 Common bleak
its habitat can be recognized by finding bleaks jumping above water. In sunny and clear weather, it swims just below the surface. Thanks to its brilliant scales it can serve as great bait for bigger fish.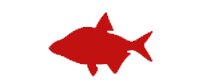 Common bream
provides good fishing from June to October; however, it might also bite in warm Autums and winters. A timid and cautious fish, after hooking it needs to be pulled quickly out of the fishing spot so it does not startle other common breams in the area.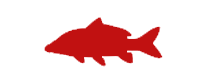 Common carp
one of the strongest fish, after hooking it should be pulled in vigorously. Provides especially good fishing just before the weather breaks, at times of high atmospheric pressure and stable water temperature.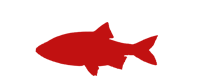 Common rudd
a bony fish with not very tasty flesh. It is often confused with the roach, but it can also be found with small carp. In the evening, it can be spotted just below the water surface.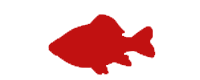 Crucian carp
longer use of groundbait to attract the fish to the fishing spot is advised. Nonetheless, only small fingerlings can usually be caught. Big specimens require focus and patience, they bite in June, at night, in spots with no thickets.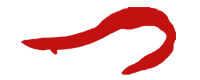 Eel
can be caught from early spring till autumn chills, from dusk till midnight. Actively seeks food in warm and muggy weather, in drizzle and low atmospheric pressure, in dark and starless nights.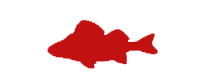 European perch
spinning with a lure is the most effective technique for this fish. Provides good fishing after the spawning season in June and starting from August till the first frost. It is rarely caught in summer, if ever, then only early in the morning or late in the evening.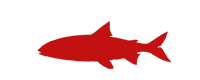 Freshwater whitefish
fish from the salmon family that have very tasty and tender meat. Can be caught throughout the entire year, except on hot summer days. Dwell in deep waters, but can also be encountered closer to the bank.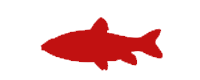 Grass carp
caught much more frequently during the day than at night, easiest to catch on cloudy, windy days. A fierce fish that requires decent equipment, quite picky in choosing baits and cautious when biting.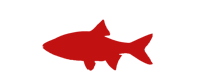 Ide
a timid fish hence keeping quiet and using camouflage while fishing is necessary. Attracting the fish with e.g. cooked peas or corn helps. Provides best fishing in mid-spring and after dusk.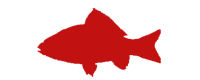 Prussian carp
provides good fishing from mid-spring to Autumn, in April and May in particular and in summer on warm and slightly cloudy days. Attracting the fish to the fishing spot with groundbait, even for a few days, is advised. Groundbait made from manure with blood or white worms and bread works best.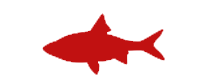 Roach
it is necessary to quickly recognize when the fish is biting. The bait should be touching the bottom or be suspended just above it and moved from time to time. It is crucial to hook the fish at the first sign of the float bobbing.
Ruffe
rarely caught on purpose in Poland. Usually they are caught by accident and, in case of a large population, anglers try to avoid large numbers of Ruffes caught. Nevertheless, their meat is considered a delicacy in Germany.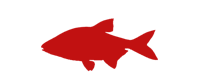 Silver bream
provides good fishing from spring to autumn, except for a short period in summer when it does not bite in flowing waters. It is often confused with the common bream, but it is not as timid and its bites are more noticeable.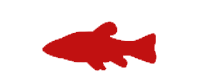 Tench
one of the first fish to start seeking food. Unfortunately, the places where it can be found do not make it easy to catch: shallow, silted waters and dense thickets near the lake shore or river bank. Moreover, tench is a very timid fish.